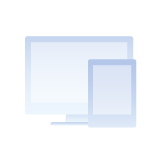 User Friendly
Completely browser based – Nothing to download
Full WYSIWYG campaign editing
No list size limits or fees – Send unlimited emails
No "powered by" link in your emails
Step-by-step campaign wizard – easy to use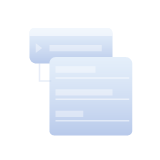 Advanced Features
500+ built-in templates
Custom fields for personalization
Step-by-step campaign wizard – easy to use
Integrate with your website forms
Full campaign statistics (opens,clicks,location,maps etc)
Automation
Google Analytics integration
Automated bounced email & unsubscriptions processing
Free, Built-In Spam Checking
Create Multiple Autoresponders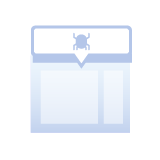 Reseller Built-In
Private Label your software in 5 minutes.
Export opened / clicked email addresses to ms excel
Powerful list management features
Social media sharing
Multiple IP/SMTP rotation
driven by trust
Over 6500+ users cannot be wrong. Never hire a freelancer again for your cold email marketing needs.
Linux VPS with Multipls IPs
We specialize in promotional email marketing since year 2010. Gorilla Contact software is installed in Linux VPS with Multiple IPs in rotation to send promotional email marketing messages at high speed
500+ Free Email Templates
Create your email newsletter by just changing the text content of over 500+ built-in free email templates in 24 categories using the embedded HTML editor or Purchase a tailor made template which is specifically designed to your business with rich graphics, from our professional designers.
Create Multiple Autoresponders
Autoresponders are emails which get sent automatically to a contact after they've been on your list for a certain time, such as 1 minute, 24 hours or 2 weeks.
Autoresponder along with website forms will set your email marketing 100% automated. Create multiple, sequential autoresponder emails for each of your contact lists.
Private Label in 5 minutes *For Resellers
Give a custom name and logo to your software. Remove the gorillacontact brand name completely & serve it to your clients as if it is your own software.
Website Signup Forms
Easily create customized signup forms with your websites color scheme to add to your website.The form data gets imported to your lists in software automatically.If an autoresponder is created for your list, this will be a completely automated email marketing for several months.
IP/SMTP Rotation
Add multiple IP/SMTP accounts. After each email is send the sending IP/SMTP shifts. This feature is useful to increase the sending limit and to reduce the effect of spam complaints.
Personalized email for each subscriber
Send personalized messages ("Dear Mr. Johny Harold", instead of "Dear customer") Dear [name] -> becomes -> Dear Andrew Each email you send is different using the email merge and email personalization features. Both subject personalization and content personalization are available.
Social Media Sharing
Grow the contacts in your email list organically by sharing your email newsletters in twitter, facebook linked in etc using the given plugins in the software.
Integrated with google analytics
Gorillacontact and Google Analytics let you know if, after reading emails, whether your customers have purchased your products from your website, subscribed to your website or meet the goals you set in your Google Analytics account. You will be able to know exactly how many sales has come through your specific email campaigns.
WYSIWYG HTML Editor
Compose emails in almost all languages in the world like chineese. Visual HTML editor with code access, CHARSET definition and the ability to insert customizable field tags.
Spam score checker
GorillaContact is integrated with built-in score checker tool. Remove spam keywords from your content. It incorporates all the SpamAssassin rules that you need to respect to go straight to your customer's inbox
Scheduled mailing
Schedule your mailing later so that it will be automatically sent at a given day and time or every day at a particular time. Mails will automaticall start sending and keep on sending at that time and date even if your computer is off at that time.
Automatic Subscribe/Unsubscribe
Insert an unsubscribe link (opt-out) which is required by the CAN-SPAM Act and software will automatically process the unsubscriptions and prevent sending mails to your unsubscribers , the next time a campaign is send to the same list. Subscriptions are also processed automatically via web based forms.
Advanced Mailing List Management & Filters
comes with powerful mailing list management features like removal of duplicates, filtration of email list based upon the given criteria & export only records that meet specific criteria For eg- export only unsubscribed emails.
Bounced Mail Processing
Bounce-backs are automatically recognized, and originating addresses can be either disabled or deleted from the lists. This is needed to maintain good health for your server for long term.
Unlimited lists/group with unlimited recipients
Create and manage multiple distribution lists & campaigns with unlimited contacts. No restrictions.
Black list
Define a lists of email addresses or domains which will be automatically excluded from mailings. for eg – giving domain name yahoo.com in black list will prevent sending emails to all @yahoo.com email ids.
Import Contacts from Outlook, gmail, yahoo, msn accounts etc.
Imports CSV, TXT, XLS formats, with multiple columns. Import your existing contacts from MS Outllook, Outlook express, Import email ids from your gmail, hotmail, msn, yahoo, aol email accounts. Import existing .htm or .eml files.
User management through admin panel
From your admin panel , you can set smtp account for each unique user, maximum number of emails which can be send for each unique user in a time interval, maximum number of contacts a specific user can have , etc. This is useful if you have multiple clients/users.
Unlimited User Accounts
Each user has its own lists, autoresponders, contacts, etc, as well as its own permissions which you can configure from your admin panel.
Publish a system message
Add a custom message for all users (such as a "down for maintenance" message) from your web browser.
Email delivery tracking – opens/clicks/location
Track opens, clicks and geolocations of your recipients in google maps for each email campaign you send. You can also export email ids of opened / clicked people for a particular campaign to an external ms. excel (.csv) file and use it for future mailings. Full grpahical / tabular reports available for the statitics analysis to know the effectiveness of your campaigns.
White Label Parnter Program
Users can get our entire website and the software rebranded in their company name with their logo for reselling our software in their own name to their own customers at any price they fix. CLICK HERE to signup.
Advanced data filter
A powerful filter has been added, which lets users select and enable or disable records matching some conditions. Export filtered data to a .csv format. Automatic removal of duplicate records / email ids.
Easier backup
Directly accessing database files for backup purposes is now easier, as they are saved inside Documents folder.
Preview emails before sending
See how your email will appear to your recipients before your campaign is actually send out.
Multi-threading & Multiple Connections
Increased Speed with simultaneous multiple connections. Upto 50 Connections can be established at the same time
Embedded image support & attachments
Generate newsletters with attachments and embedded images. Each email message can contain file attachments (Zip, Doc, Pdf…)
Live chat support (16/5)
For quick answers to your technical and non-technical queries, just click on live chat option in our website. Live chat is available 16 hours a day from monday to friday. 24/7 Email support and 16/5 phone support are also provided.
Join the #1 Cold Email Marketing platform trusted by over 6500+ users worldwide and say good bye to other expensive methods of advertising. Buy fresh, updated and verified email databases from over 63 countries (both b2b and b2c) from us for your marketing.