Buy SMTP Server – $35/month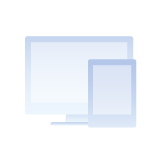 Send unlimited emails every day
GorillaContact SMTP Server supports sending emails to your own subscribers or any thirdparty purchased email lists.
Sending capacity of server is UNLIMITED. Speed is 1500 to 5000 emails per hour. However we recommend to throttle the speed to 250 emails per hour to avoid ip blacklisting.
GorillaContact SMTP Server is specifically meant for sending huge volume marketing emails /Cold emails.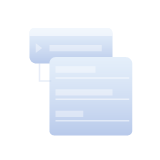 Compatible with All email marketing softwares including GorillaContact
No subscriber limit.
After purchase we will deliver server name, username, password and port number which can be inputted to any email marketing software (both web based and desktop based) like gorillacontact or morphymail to send unlimited emails.
Also compatible with MS Outlook/Outlook express
Get custom  webmail with each smtp server to send and recieve individual emails.
Free Morphymail Desktop Email Marketer PRO Version worth $59 for lifetime usage included.
Cold email marketing using Gorilla SMTP Server is the  most efficient method of reaching outbound clients when compared with google ads or facebook ads since you will get more than 4% open rates for your email campaigns even though your emails will land in spam folder of public mailboxes.

Receive incoming emails or replies in your own webmail provided with the smtp server.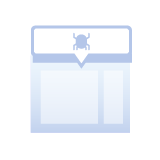 Best inbox delivery rates
Although ANY email address can be used as sender email id and reply email id, we recommend you to use the mailbox name created for your domain name as sender/reply email address.

SPF, DKIM and Reverse DNS included in the setup process with guaranteed mail-tester.com score of 10/10 upon delivery.

Users will get 100% inbox delivery to all private and public mailboxes upon delivery.

Users will get 100% inbox delivery to all private mailboxes and spam folder delivery to all public mailboxes upon long run.

Additional SMTP Servers cost only $15/month. Multiple SMTP servers can be purchased and used with morphymail desktop email markter to send all emails with single click with automatic smtp rotation.
Affordable & Reliable
Cost – $35/month plus $7/month for linux vps.
Join the #1 Cold Email Marketing platform trusted by over 6500+ users worldwide and say good bye to other expensive methods of advertising. Buy fresh, updated and verified email databases from over 63 countries (both b2b and b2c) from us for your marketing.