We are happy to assist customers. Whatever be your problem we are here to help.
Write to us your concern and we will get back to you via email or phone
Headquarters
Fatma Innovations LTD,  
71-75, Shelton Street, Covent Garden,
London, WC2H 9JQ, ENGLAND 
Phone: +44 7575847324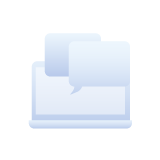 Contact Us
Email:   support@morphymail.net
Phone: +1 (731)-540-4273 (USA)
Phone: +44 7575847324 (UK)
Call Center
Fatma Innovations
Flat #4, Joy residency, Peramangalam po, Thrissur, Kerala, India 680545
FAQ
Frequently Asked Questions
Will I get 100% INBOX Delivery?
Using GorillaContact cold email marketing platform OR Gorillacontact smtp server, you will get 100% inbox delivery only to private mailboxes. All public mailboxes like gmail, yahoo , hotmail etc will land in spam folder only. This is because you are sending emails to purchased/extracted email lists. If you wish to have inbox delivery also to public mail boxes, we recommend to purchase GorillaContact Stand Alone software along with AMAZON SES. But, AMAZON SES can only be used to send emails to your own subscribers and not to any purchased email lists. All SMTP Servers available in world which offers 100% inbox delivery can only be used for sending emails to your own subscribers. If you send bulk emails to purchased list using AMAZON SES, your account will get blocked.
What is difference between GorillaContact Stand Alone software & Gorillacontact Cold email marketing platform?
Gorillacontact stand alone software doesnot include backend smtp server and it is installed in your website. You must use a thirdparty smtp server like amazon ses or sendgrid or morphymail smtp to send bulk emails from it.  You will get 100% inbox delivery if you use amazon ses or sendgrid smtp along with it. Gorillacontact cold email marketing platform includes front end software plus backend smtp server. It is a complete web based solution specifically meant for sending huge volume marketing emails to a purchased email list. It is hosted in a fresh new domain registered according to your choice.
Is it possible to remain anonymous using gorillacontact?
Yes. While using gorillacontact,  your computer's IP address never gets exposed since the software is hosted on our servers and email is send using our servers ip addresses. Not only that , you can use the sender and reply email addresses of the newly registered domain name to send and receive emails without mentioning your official website address or email id anywhere.
What is average open rate for GorillaContact Cold email marketing platform?
Our customers are getting an average open rate of 4% to 6% although emails to public mailboxes are landing in spam folder using gorillacontact cold email marketing platform. This makes then renew their subscription every month since it is more profitable than investing in any other advertising methods like google adwords, search engine optimization , banner advertising etc. User can send around 1 Million emails in a month using GorillaContact cold email marketing platform for just $22.  And 4% of 1 million is 40,000. ie for just $22, your advertisement is read by over 40,000 people. No other advertising method including facebook advertising can offer this much reach for such a cheap price.
How long can i use GorillaContact in practical aspect?
Depending upon the volume of spam complaints your server receives, your IPs may get blacklisted within 4 or 5 months after using GorillaContact Cold Email Marketing platform. Your delivery rates may get affected if your IPs gets blacklisted. we have customers who uses our platform for 1 to 1.5 years without affecting the delivery rates. At the same time for an average customer delivery rates may get affected wtihin 4 to 5 months. At that time,  you have to inform us and we will do a fresh installation on a fresh domain with fresh white listed ips.  For knowing whether your delivery rates got affected, you need to send email from GorillaContact to your personal mailboxes and see if the mails are getting delivered. For reinstallation of GorillaContact on a fresh server , we charge $69 one time fees.  
How to make payment for GorillaContact?
Cost of GorillaContact cold email marketing platform is $100 one time setup fees plus $22/month. After making $100 payment to us, we will send you the link for making $22/month payment which is the direct payment link from our datacenter in france. $22 includes cost for linux vps plus 8 static ips. Our datacenter accepts only credit cards and paypal. If you donot have a credit card or paypal, you can pay this $22 directly to us via perfect money or bitcoin or other methods.  However if you wish to make payment directly towards us for renewing your subscription every month, we charge additional $6. ie instead of $22 , you have to pay $28/month.
How is autoresponders & website forms useful?
Autoresponders along with website form integration will make your email campaigns fully automated. ie you donot have to manually compose and send emails any more. Once you setup every thing properly for just one time, a series of automated emails will go to the recipient at the predefined intervals set in autoresponder , whenever a visitor of your website fills in the form in your website, automatically. For example , whenever your website visitor fills in the contact us form on your website, automaticlly an email will goto him immedietely , then second email will automatically goes to him on 3rd day and third email will goto him on second week etc. GorillaContact autoresponder works in a SET AND FORGET way.
What should i do to send bulk emails without blacklisting?
Please make sure that when you send emails, the recipient list contains people who are interested in your products. For example, donot send bulk emails about baking machine products to a list of doctors or lawyers. If the volume of spam complaints is higher than the threshold, your ips might get blacklisted. Your emails will still be delivered to spam folder even if your ips are blacklisted. So you donot need to worry about IP blacklisting much.
65,000 companies use GorillaContact daily.
You too can send better emails using the #1 cold email marketing platform in internet.